Big, giant, humongous canvas prints (and other stuff)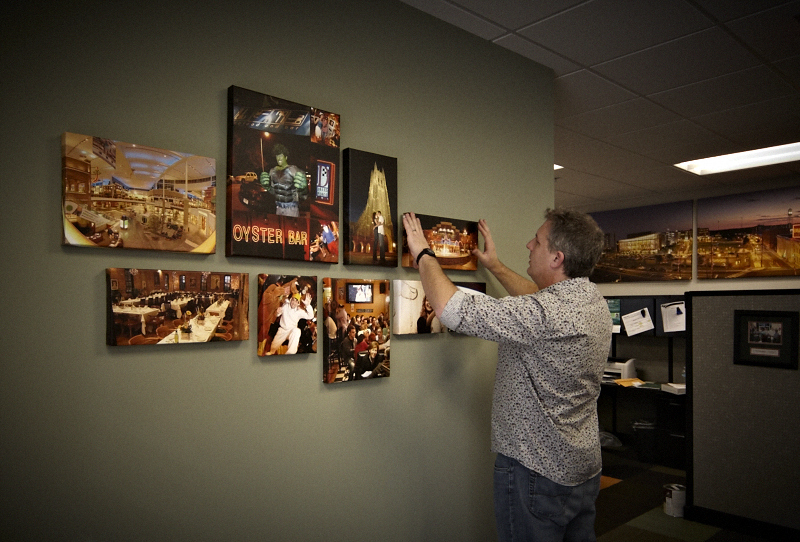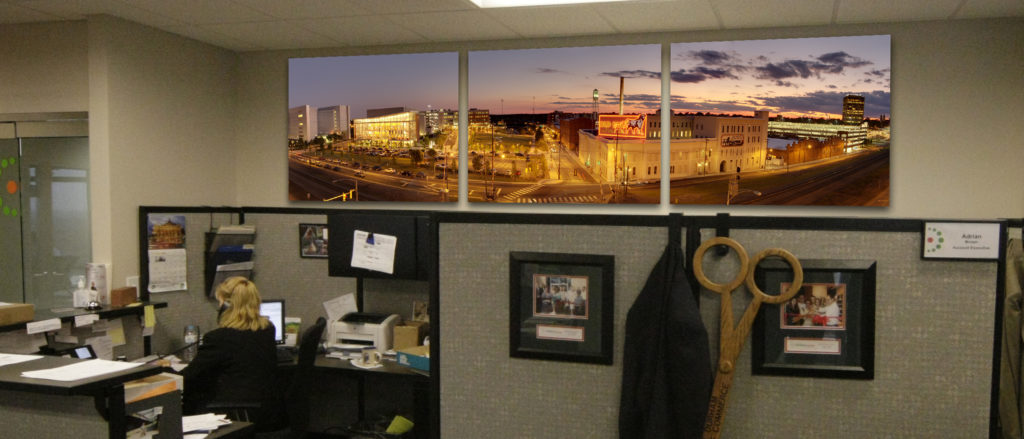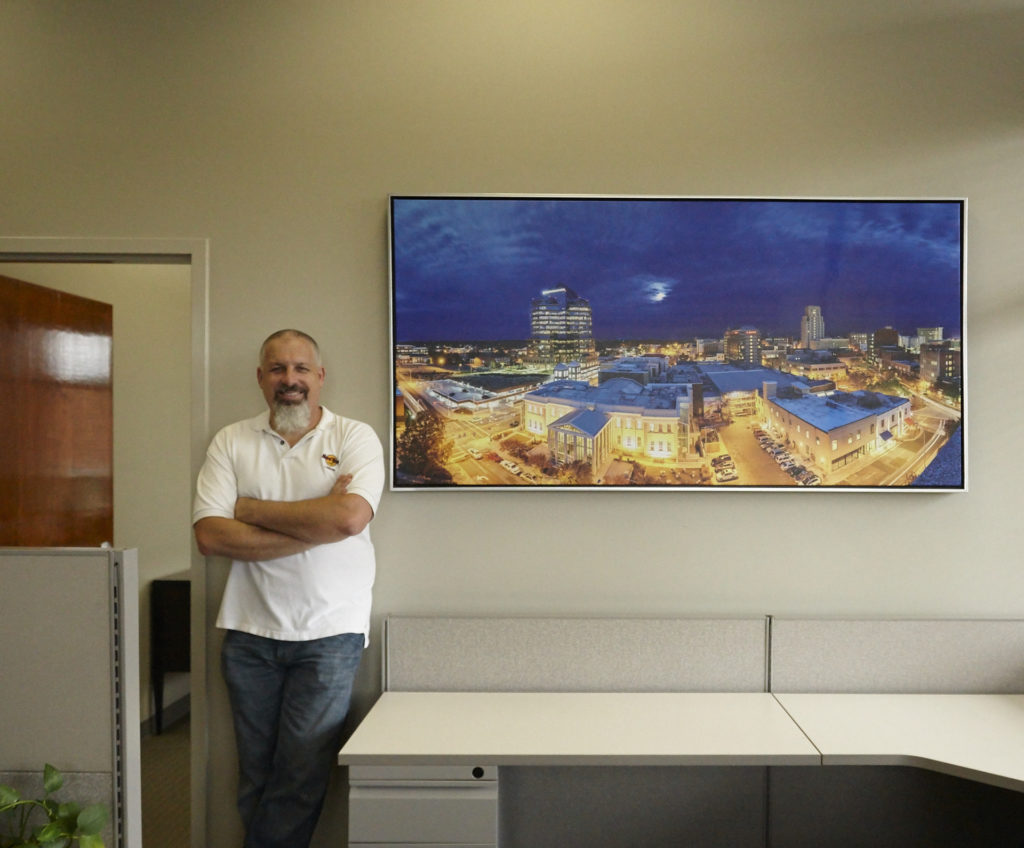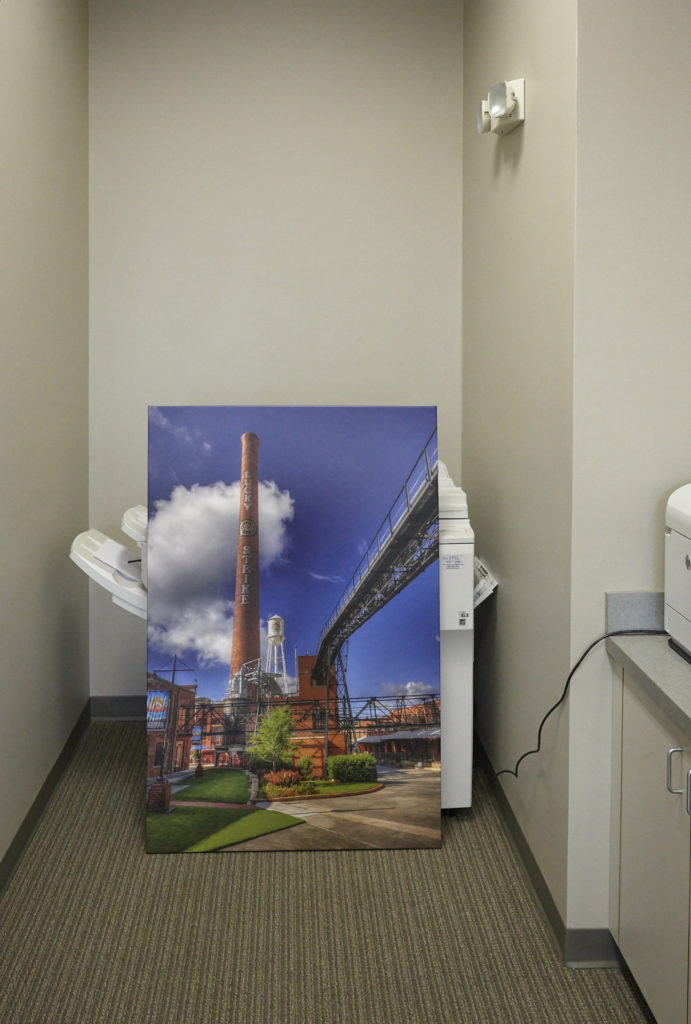 A while back we got a call from Brenda, of BDB Interior Design. She was working on a new Durham office for a North Carolina company, and she wanted to use local images for the wall art. She hadn't had any luck finding what she wanted until she called the Greater Durham Chamber of Commerce. As it happens, they had commissioned us to decorate their walls with custom images of Durham, creating both collages and large cityscapes. So she called us and picked out several images. Even though she was on a tight schedule, we were able to deliver large canvas prints in time to hang them before her deadline.
Now it is a lot easier to find and order our Durham images! We just launched our shopping page, powered by Fine Art America . In addition to wall art (both prints and canvases), we now offer lots of other products like phone cases, mugs, tote bags, and even shower curtains! If you want to use one of our images for a website, there are convenient licensing options there.
We have several cityscapes of the Durham skyline already uploaded, with more to come. Scott also added a series of colorful images of local acrobats. As soon as we get the time, we will post a series of iconic images from around the Triangle. And we won't forget Rocky Mount! We have a bunch of terrific images from Rocky Mount Mills that we will also be sharing.