Huge "Thank You!" to 318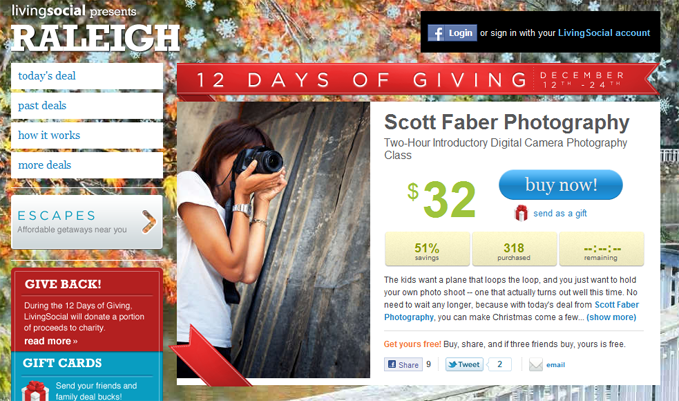 We are super excited to to see 318 people signed up for our new Intro to the Digital Camera Class!
I look forward to seeing all of you in Jan. and Feb.  We are going to have lots of fun!  Note: More information to come on additional classes that we will roll out this spring and summer.
Please give us feedback on classes you would like to attend.  Ideas for future classes/ seminars / workshops:
Natural Light Portraits – Learn, Try and Review a photo session from a photo shoot at a local park or city street.
Secrets of using a flash – Make your camera flash do what you want it to do.
Post Processing– Using Photoshop or Capture 1 to process your images and make them look great.
Private Instruction on your weakest photographic area…  – Answers to all your photo questions. 2hr, 4hr. all day
Photo internships
Panorama Photography – All about Cameras, Panoramic Tripod Heads, Post Production Image stitching, @ output to the web or print.
If you missed this coupon…  Continue to watch for more… there will be more!
Scott