"…I'm a Better Photographer Since…."
Yesterday I had one of those feel good moments where you think, "Hey, I am making a difference in people's lives…", "I really do like what I do…"
I had one of my photography class participants come by the studio to look at some images (he is now a client too) and he said "My family thinks I'm a better photographer since I took your class"  – Thank you Timothy.   He then went on to show me a beautiful portrait of his daughter.  It was a fantastic window light portrait that he nailed.  His comments to me were totally unprompted and unexpected.  It was one of those moments you don't see coming, but totally affirming when it did.  I couldn't agree more with the writer of Proverbs when they wrote, "Kind words are like honey, sweet to the soul and healthy for the body"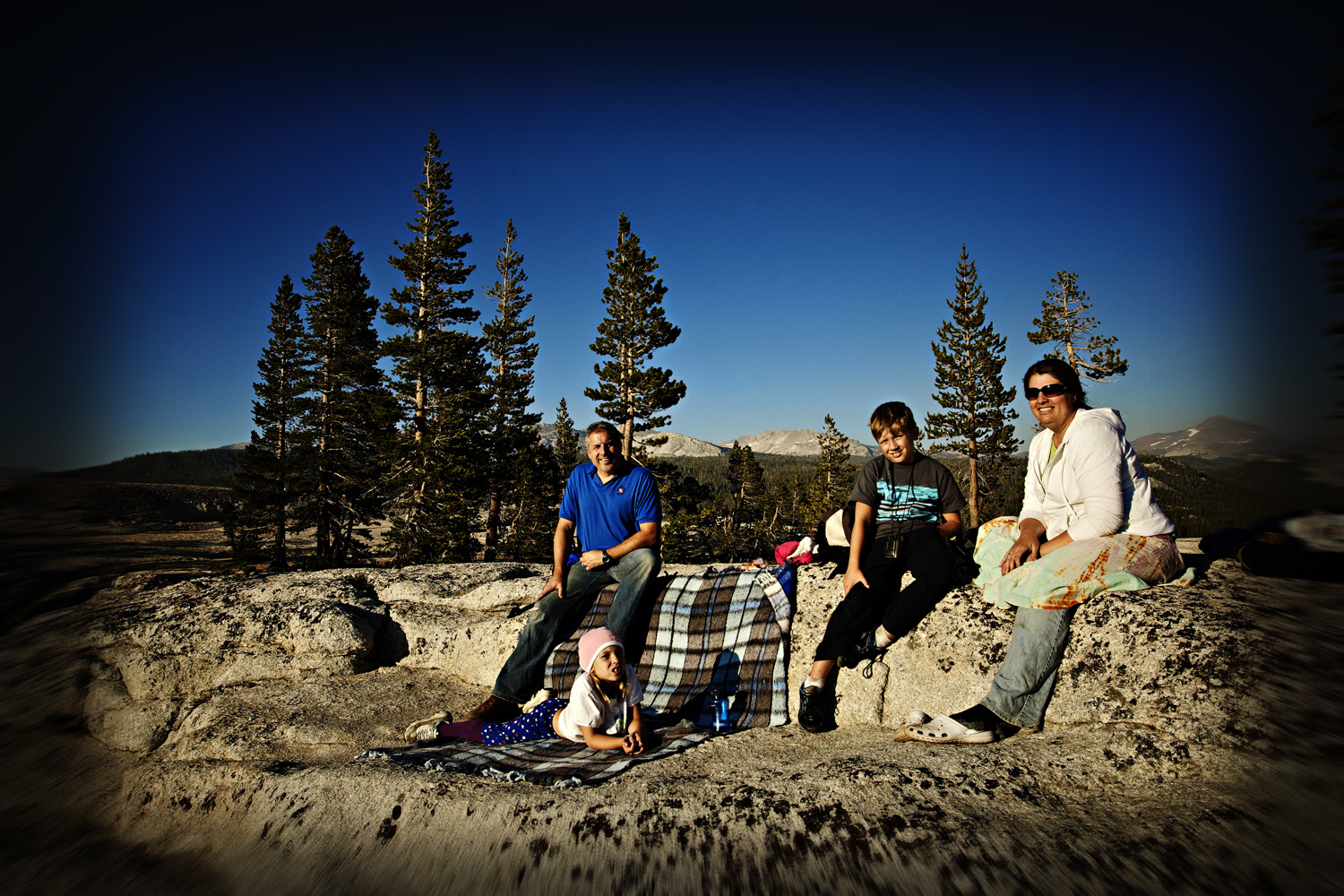 The above image is from a family trip to Yosemite last summer. A shared moment of accomplishment and being together in a really cool place.
It is my hope that the photography classes I teach might elevate your photographic skills a little and you find your new pictures more pleasing.  Pictures of pets, friends, family and places we go are the stuff we use to create the narratives of our lives. Photographs are one of the most enduring ways to remember the good, bad, happy, sad and triumphant moments.
A camera and photography are tools.  To spend a lot of time struggle with a tool means you are not able to use it for what you are really wanting to in the first place.  My aim with these classes is to demystify the camera and the photo process so you can get to the important stuff.  Capturing moments and telling stories of beauty, love, compassion & accomplishment.
The original and most popular class is the 300 class.  It is one of my favorites.  Other classes have been added after multiple requests.  100 & 200 were added after "intro to…" was confused the "beginning or beginner or novice".    I use "Intro to…." because the class runs for about 2 or 2.5 hours.   Unlike college were you get a hours, days… a semester to master concepts, we get just a couple of hours.  My goal is to boil down key concepts, introduce them to you and then turn you loose to experiment.
I will attempt to teach as many classes on the list of classes as I can.  This summer I will be teaching classes on Thursday evening and a couple of Saturdays.  I realize Saturday is the most popular for most people and often requested but it is also popular with brides scheduling  weddings, for my children and swim meets, for family visits and vacations…. So, I will teach on Saturdays when I can, but many are already booked months in advance.