Erin & Jodi – Belated Introductions
We as a studio have decided to get back into blog writing. But we realized that Scott can't be the only one writing because we need him doing a bunch of other photographer sorts of things. So you will be hearing from Jodi and I quite a bit too.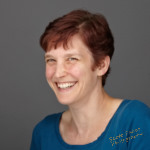 I figure first off, I ought to introduce myself. "Hello, my name is Erin Krellwitz. I assist."  If you've looked at our "Meet Us" page, you might have noticed that I have a PhD. I don't use it often. I have two kids, and want to be available for them. Not an easy balance if you are going for a high-power academic career. So when my oldest was 2, I found myself looking around for a very part-time job. At the same time, Scott and Michelle were looking for a part-time assistant. Kismet!  I've been here 8 years now! Scott gets an assistant willing to be flexible about what exactly I'm assisting with, and I get a job with people who understand that my family commitments come first. I usually roll my eyes when an employer claims to be "family friendly", but Scott Faber Photography is the real deal. It certainly isn't always convenient for Scott, but he understands that kids need parents sometimes and that sick days rarely schedule ahead.
Lots of people assume that I have a clue about photography. I don't. That's what Scott is for. But the studio is a small business. You know every department in a big business? Yeah, we do that. I started out doing quality assurance on our in-house printing, as well as cutting and assembling albums. I'm near-sighted and like lines to be straight and perpendicular. Scott loved turning those details over to me. When we transitioned to a color lab (out-sourced printing), I kept checking quality, but slid sideways into the accounting side of running a business. And we all are involved in customer service, marketing, and janitorial services. Oh the glamour of small businesses! Thankfully Scott can handle the technical issues and Jodi is better than me at the design side of things.
If you call during the school day, you'll likely talk to me. But I rarely get to meet you at your event or wedding, since that's when I'm home with my kids. I do try to schedule daytime sessions when I'll be here. Partly to assist Scott, but also to meet you (and play with your baby if you bring one).  When I can't spend time chatting with clients, I'm usually following up on all sorts of details. Did her order get placed? Did his arrive, and does it look good? When is the next session, and are we ready for it? Did all the bills get paid? Where does X, Y and Z stand? Not a glamorous job, but I love working with Scott and Jodi and our great clients.
Our other assistant is Jodi Bailey. Like me, Jodi is a mom, but her kids are younger and not in school yet. So she is even more part-time than I am. While her day time work hours vary depending on her family's schedule, she often pitches in nights and weekends for our photo booths and other events. Where I lean toward the business side of things, Jodi leans to the creative side.
Jodi spends a lot of her time in the studio proofing the photos from recent sessions. (Scott takes a lot more than you will ever see!) She is learning the technical side of post-production like color-correction and retouching. Then Scott and I make her do the album designs for weddings. Scott provides great images; I can kibitz about the details of her design; but she is way better at putting together a beautiful story with those images!
We do let her out from behind the computer when we have a studio session. Give her some idea of your favorite color, theme or style, and she will come up with a creative set design. Like me, she loves to play with the babies! And she is really good at getting adults to relax and laugh at their own sessions.
We also make Jodi coordinate for extra people to lend a hand during photo booths. She is great at setting up all the equipment and running the camera, but she can't be everywhere, doing everything during a photo booth. So she rounds up friends to help out and keep everyone having a great time!
I'm supposed to be the "detail person", but don't let that fool you. Jodi does a ton of work behind the scenes to keep everything running smoothly. She answers the phone and emails to be sure that you are happy, and all our projects get done. Even when one of us is home with our kids, we are often texting to be sure nothing falls through the cracks.