PDC 85th Anniversary Gala
A week ago Saturday we were a part of an impressive event at the Washington Duke Inn. A celebration of the 85th anniversary of PDC put together by RSVP Events. We do a lot of work with RSVP and love how well orchestrated all their events are. But they outdid themselves on this event! Every aspect seemed to include an "…and then…" Attendees were transported from remote parking lots…and then greeted with champagne delivered through a wall of greenery. Food was served by waitresses…that were walking around in their tables. We had two photographers providing event coverage…and then the images went up on projection screens. We also provided a photo booth with on-site printing…and then the formal portraits went into custom folders.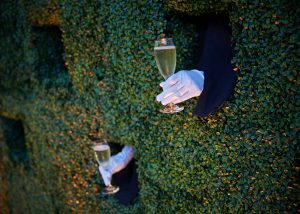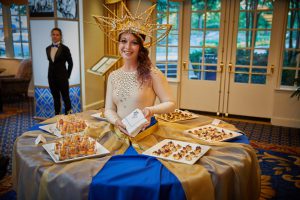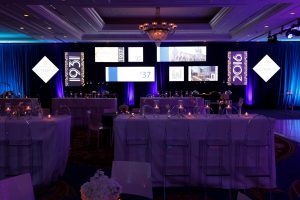 All the spectacular details required a lot of behind the scenes work. I spent the night running one of our two computer/video/printer systems. I had 3 cameras delivering images, and had to decide which to include in the video display, then process them to get the correct size for the particular video screen I was feeding. (We were feeding two pairs of screens, but the display had a total of 8 projection screens!) The printing was mostly automated, and we had great helpers taking the prints to the "Pick-up" room. In the end, we ended up with almost 2000 event coverage photos and just under 500 photo booth images!
The best part for me was that our computers and printers were all set up in a "back room" that was also being used by RSVP Events. It reminded me a lot of being backstage in a theater. The tons of prep, attention to details and hard work that lead to a seamless show for the audience to enjoy. Between bouts of my own frantic work, it was fun to see how this whole event was choreographed.
~Erin