Headshot Days: The Simply Refined Edition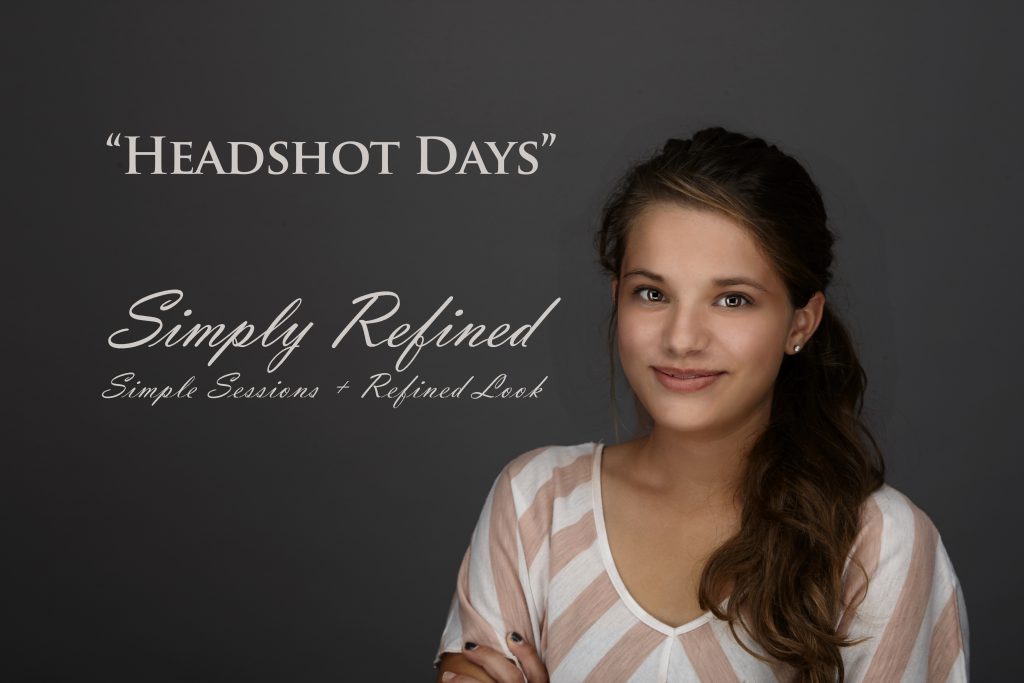 We are rolling out a new headshot style this month that we are calling our Simply Refined set. It is a simple grey background with awesome lighting used by some of the top portrait and fashion photographers. (I won't get into the technicalities of the lighting, but it is pretty cool.) The focus is entirely on the subject, so the formality of each image is determined by the client's clothing and expression. Suit, tie and stony expression = traditional formal headshot. Ditch the jacket and smile = business casual. Take off the tie, unbutton the collar and laugh at Scott doing the chicken polka = casual and more personal. Scott will take tons of images with different poses and expressions so the client has lots to choose from.
To promote this new look, we are offering four Headshot Days:
September 24, 2014
September 26, 2014
October 1, 2014
October 3, 2014
On those days we will be offering our one-hour sessions ($249) at our half-hour price of $139. You will spend an hour getting settled, posing for lots of great shots and selecting your favorites. Then you get to head out and party like a rock star while we wave the magic post-production wand. Once we are satisfied, we will send you digital files of your two favorites.
Call us at 919-416-9222
or use the Contact form above to
schedule a session.
Come see our live photo shoot with this new set at the ChamberU on September 24th. Scott will be demonstrating on a volunteer, and explaining some of the techniques he is using. To sign up, contact the Greater Durham Chamber of Commerce.