Senior Session ~ On-Location
(yes, we did shoot this before we started this blog… but it was one of our motivating images for the blog)
We've been traveling, out of town, out of the studio… but we still want to get post a yellow chair shoot.  It was fun to run out to a local field that we had been eye-ing for some time.  We just needed the right person / photo session.  It was good fun to get the right person, right theme, and the right kind of day.  Enjoy!  if you want to read a little more of what happened in Scott's techy photographer brain during the shoot… scroll to the bottom.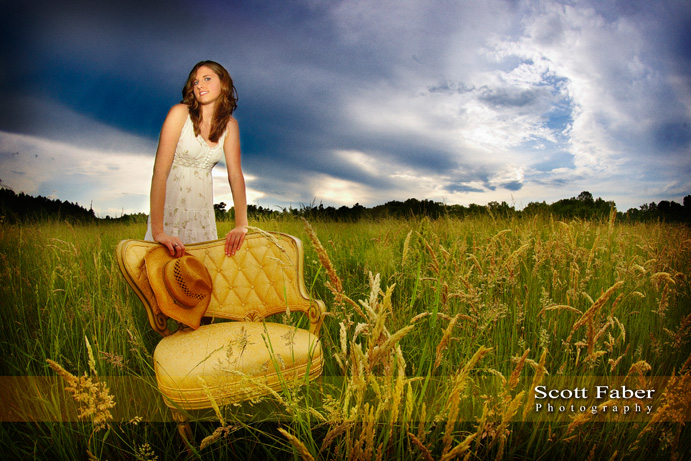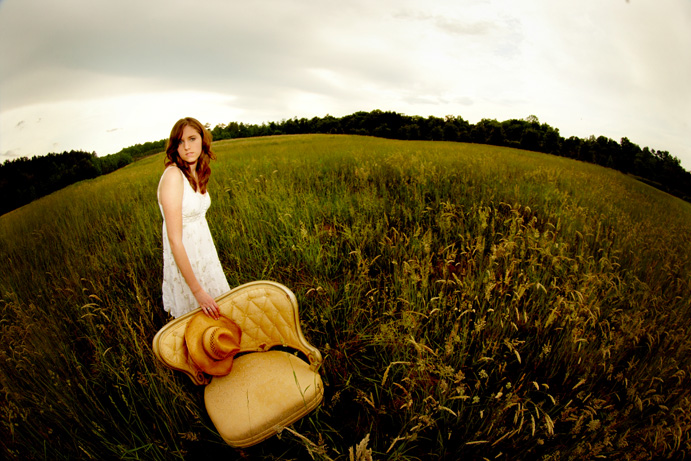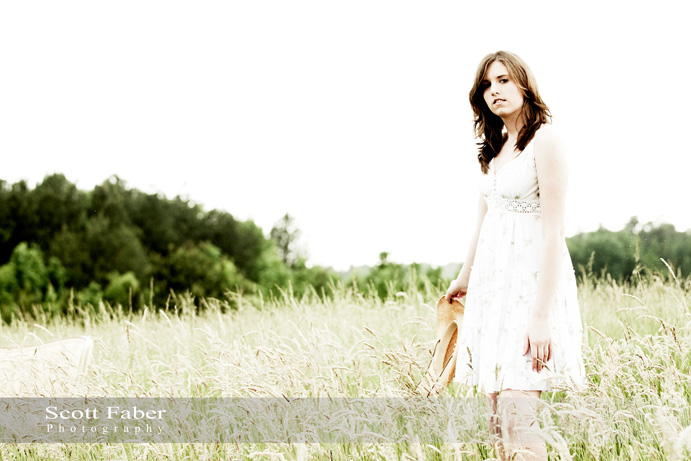 The Art and Science
Art – I wanted to shoot looking into the sun because shooting against sun can be dramatic but it also creates significant technical challenges if you want to create an image with a full dynamic range.  ie, you don't what the highlights/sky to totally blow out or your shadows to go totally dark.  The sky that day was dramatic and illustrated in the first picture.  These pictures were all taken with  in a few minutes of each other under identical lighting situations…. and yet they look totally different.  The last image is all natural light, exposing for the face while the first image considers and adjusts for the sky, adds fill flash to fill light to the face and plans on some post-production computer magic.  Once shot there is a fair bit of post production to take advantage of things that can only be done in the computer. 
Most photoshoots and especially this one are a 2 step process.  First shooting it the way I want it in the camera.  Lighting, exposure ratios, posing etc.  Then Post-Production is used to do the rest of the work. 
Science – The first image poses the most challenge to caputer the dynamic range of the sky, the field and our SR's face.  Each need to be exposed differently and yet it needs to all happen in 1 exposure.  Here is where we see great benefits from shooting RAW image files and doing the post production rendering in the computer and not letting the camera do the render to Jpeg when shot.  We use Phase One's Caputer One software to make several renders.  A render for the sky, one for the field and one for our senior.  Adjustments are also made to contrast, saturation, curves and levels. Once we have different renders for each part of the images… they are combined in Photoshop.  Then, once each render is on its own layer and they are blended. ~ Scott