The Pitter Patter of Tiny Little Feet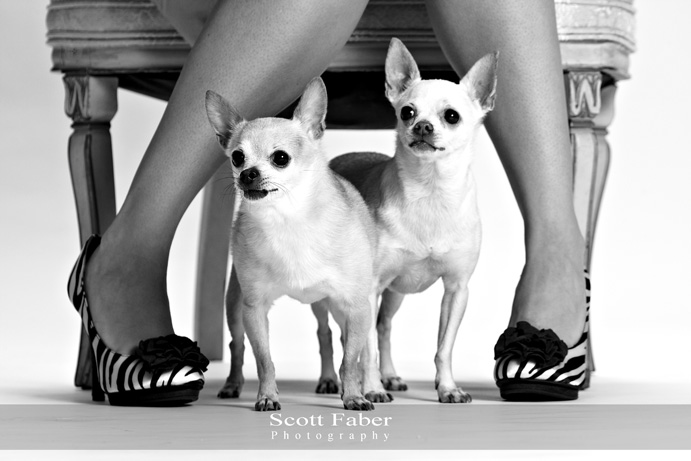 8 little feet to be exact.  To go where the yellow chair had not gone before … I must admit a little inspiration from one of my heros who recently started her own line of pet supplies.  And loving the four legged ones in my life, I couldn't wait to meet the loves in some of my friends lives. 
So on a busy friday afternoon we invited Teck and Lillie to spend some time in the Yellow Chair.  What sweet little souls.  It was cute to see them trying so hard to understand what we wanted, and after a few wrong turns they got it!  And with some trial and error on the part of the adults to get their attention – most of which only inspired them to come running to us- we got the hang of it too.
Their personalities came out… and we all shared some priceless moments.
Matching their outfits with the backdrops came easy- the vinyl wall with the black leather collar- the red wall and chandelier with the posh outfits- and the bold white with their house divided basketball outfits.
I think my favorite though was the pups playing around the legs of the Yellow Chair and moms favorite shoes.
I have a whole new respect for the photographers who work with animals full time.  And we are eager to expand our pet photography- so give us a call and we can get to know your four legged family members too!