First Responders' Breakfast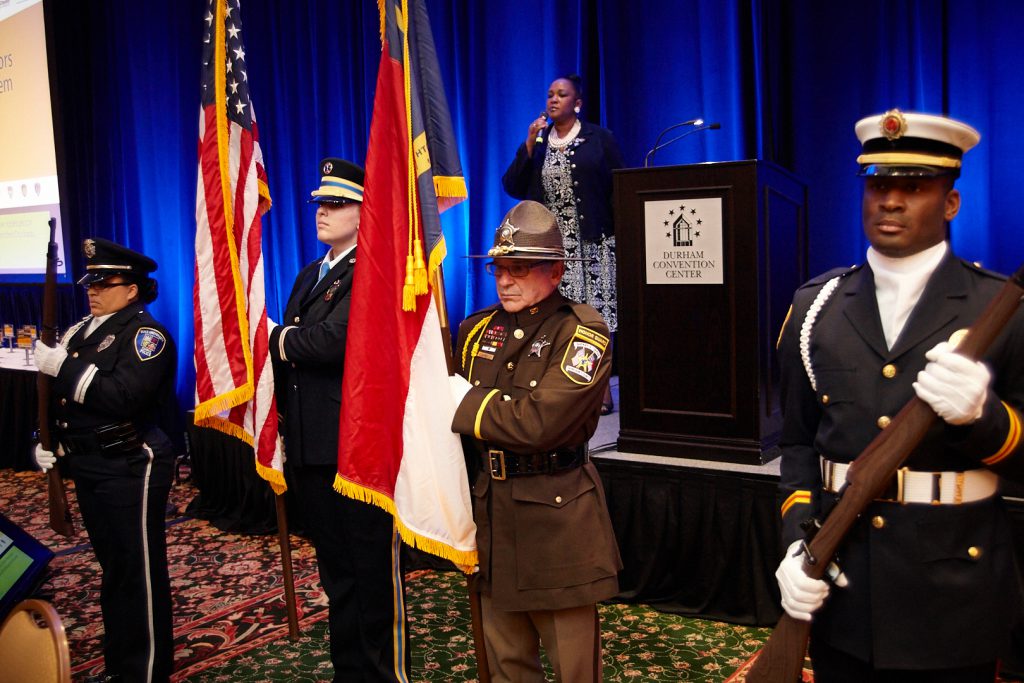 We have been busy with events lately. I'll probably post about several of them in the next few days. My favorite early this month was the First Responders' Appreciation Breakfast hosted by the Greater Durham Chamber of Commerce. Scott has been providing event coverage for the breakfast for several years now.
This year Myra at the Chamber wanted to add value for the sponsors by recognizing them on social media and sending them home with a souvenir photograph. So I got to tag along with Scott. Keeping an eye on everything to be sure our on-site printing went smoothly was no problem. I usually fall into that role for our biggest events. But I also was responsible for loading images, text and tags to the Chamber's Twitter account. Have I mentioned that social media is not my forte? This event was literally the first time I have been on Twitter. (Yes, this explains why Scott hasn't had much help on the marketing side of the business.)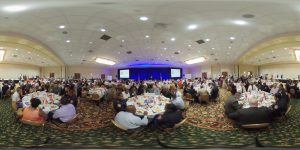 I was successful! Mostly. Scott captured terrific images, and I was able to print copies of the relevant ones for the primary sponsors. I posted everything the client asked for, and then some. All that went very smoothly and taught me some really useful lessons. After the event, Scott asked if I had added our own tag. Oops.
So we didn't get much credit for what we did. But the important thing was that the first responders of Durham County did get recognized for their efforts.
~Erin