Field Fest 2016 at Ruby's Place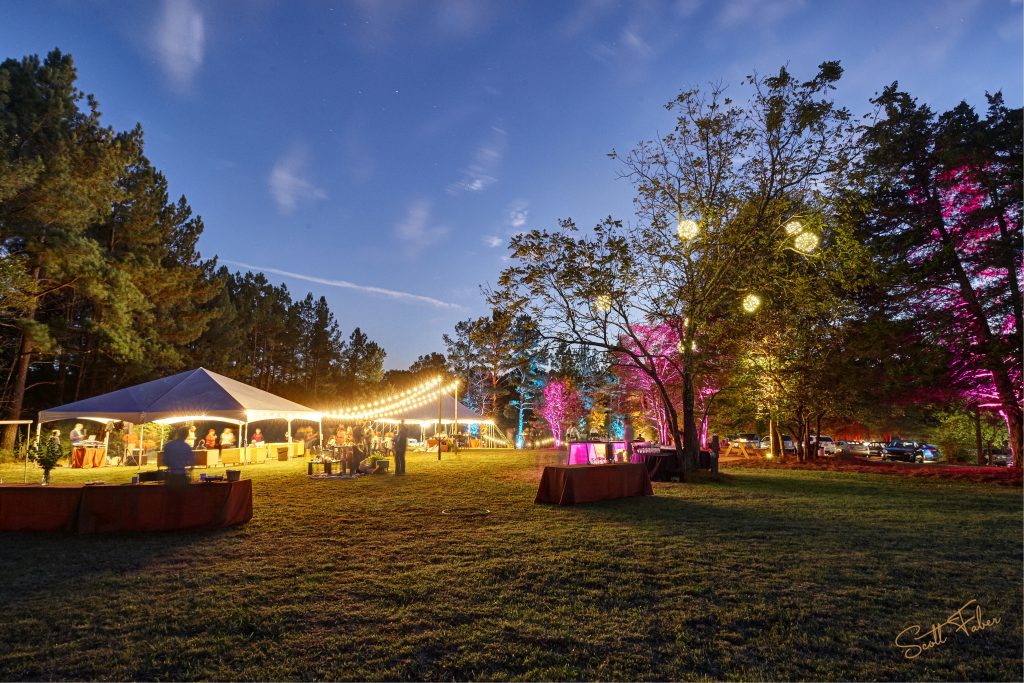 Here's another terrific event by RSVP Events. This was Field Fest 2016, hosted by RSVP for the Triangle NACE chapter (National Association of Catering Executives). These events allow NACE members to take turns displaying their talents while they support worthy causes. For this event, 100 Kidde fire alarms and carbon monoxide detectors were donated to the Chapel Hill and Orange Grove Fire Departments.
Can you tell we love working with RSVP? They are a great bunch of people! They have the perfect balance of professional and fun. It shows in their events; smooth execution with wonderfully creative details. All their attention to the details (both the mundane and the creative) means my life is so much easier prepping for one of their events. Part of their success is leaving time in the schedule to deal with the unexpected. So when things go right, there is time left over to enjoy hanging out together.  Every year we do a holiday group photo for RSVP, and I'm already looking forward to that day!
~Erin